Presentation Night 2006/7
The presentation night was held at the Poplar Club in Accrington on Saturday 12th May. A great night was enjoyed by a tremendous turnout of players, parents and supporters of the club. Well done and thanks to all the players of all ages for making this such a good season. Thank you to all the people who have given such great support to all the teams throughout the year. It is good to see so many people at all the games and your support and encouragement is very much appreciated. A big thank you to our groundsman, Bill Wilkinson who gives up a lot of his time in keeping the pitches clearly marked and cut. Thank you to all those people who have refereed matches or have assisted by running the line at matches. A final thanks to all the managers, coaches and volunteers who help every week at matches and at training because without your help, the club wouldn't continue to grow and prosper.
Congratulations to all the individual winners, it was a very difficult choice for the managers and coaches because of the high standard of all our players
Presentation Night 2011/12 Season
The club's 10th annual presentation night was held at Accrington Stanley Sports Bar, Accrington on Friday 18th May.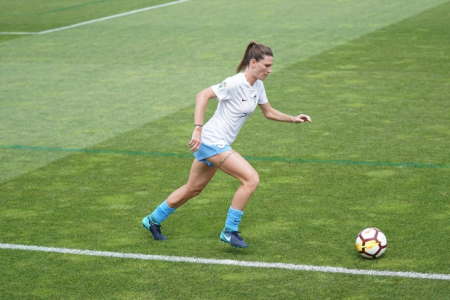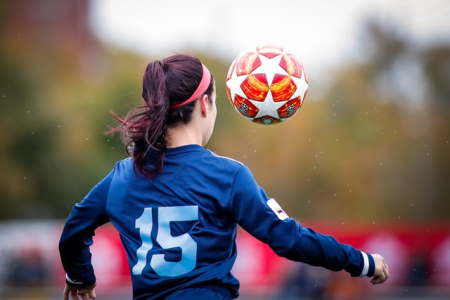 Chair Review of the season.
After an uncertain start with AGLFC Ladies manager resigning on the eve of the season, player numbers down and also the Under 11's had a difficult start due to size of squad, both team recovered well very quickly. All 3 teams went on to have excellent seasons with
AGLFC Ladies finishing 4th in the 1st Division
AGSA Ladies finishing 4th/5th in the 2nd Division (depending on results on Sunday 20th)
Under 11's finishing 4th in the NV league (I would also like to mention the great support the Under 11's seemed to have for every game I saw.)
The progress of all the teams has been phenomenal this season – the games that I've seen have contained some really good quality football, full of skill and commitment
The numbers have increased over the year at all age groups.
This means we will be able to enter an Under 10's team in the league next season.
The input from all the coaches has been fantastic, whether at club training sessions, at matches or at any of the other sessions we've staged over the year.
The club getting Highly Commended at the Lancashire Grassroots Awards in the Community Club category.
The club winning Hyndburn Community Club of the Year
The club winning Highly Commended at the Lancashire Sports Awards for Community Club of the Year for the whole of Lancashire.
The recognition for her services to the Girls & Ladies football at Grassroots awards to Anne Ellwood….also an Olympic torchbearer through Accrington on June 23rd
The successful Open coaching sessions which we've been able to put on thanks to funding from the Football Foundation.
Coaches – We want to continue to help young coaches to develop where possible as well as assisting anyone who wants to get onto the coaching ladder.
Committee – We desperately need new people to come forward to take on roles in the running of the club. We would ideally like parents of some of the younger players to come forward as any decision taken will affect the club that your daughter is playing for. All the positions on the committee have to be re-elected. Full support will be given to any new members. We ended up in a Catch 22 situation following the positive meeting we had with the parents last October, where we had a tremendous response to our pleas to help, but because we needed help, we didn't have time to follow up the meeting. If you see one of the coaches or managers doing something each week at training or matches and you think that you could help, please offer your services....don't be shy. It may just be taking a register for your daughter's age group, or collecting money, or just making sure that players are ready to start training when the coach is ready. Our AGM in July and we need people to offer a bit of their time to ensure that the club can keep running.
Thank You's
As with any grassroots club we rely heavily on keen volunteers to ensure that the club keeps running as smoothly as possible. We would like to personally thank the following people for all their work over the last season. All these people who have given up their time over the past year to help in the running of the club.
Bill Wilkinson - Ground Manager, also helped coaching with most of the teams over the season. The pitches are always the envy of many opposing teams which is a huge compliment to all the hard work that Bill put in.
Carl Ellwood - Secretary, who has worked tirelessly behind the scenes ensuring that all the club paperwork for the various leagues and Charter Standard are kept up to date.
Jo Cooney - AGLFC Manager, who managed to raise the team Phoenix-like from the ashes at the start of the season and guided them to their highest position for several seasons
Jean Darby - AGLFC Player coach. An inspirational figure who's energy and enthusiasm are infectious.
Steph Mole - Under 11's Manager. Steph has not only led the team to a tremendous position in the league, she's managed to compete with the teams above them equally and has her team playing good quality football. A real credit to the club.
Amy Sturgess - Under 11's Coach. Amy has helped Steph at training sessions and at matches whenever she's been able.
Ben Mole - Under 11's Assistant Manager who has worked hard alongside Steph and their rewards are clear for everyone to see.
Lee Bamford -

AGSA Ladies

Coach. Lee has been my right hand man and sounding board throughout the season. Always comes up with great ideas when I'm struggling.
Tash Westall - Under 9's/Acorns Coach.
Beth Hibbert - Under 9's/Acorns Coach.
Kerry Bamford - Under 9's/Acorns Coach.
Adele Ward - Under 9's/Acorns Coach.
Nadian Mason - Under 9's/Acorns Coach.
All the young coaches have progressed so much this season. They now plan and run virtually all the sessions themselves, with very little input from senior coaches. They've also given up a lot of their time in additional sessions outside the club.
Liam Mitchell - Goalkeeping Coach. Liam has continued to work with the goalkeepers, mainly Caitlin and Tegan whenever work commitments have allowed him. He has continued to progress through his coaching badges throughout the season.
Sharon Bamford - The Wife. Sharon has been superb yet again, putting up with me attending various meetings throughout the season, losing me on Sundays as I watch our other team playing when possible.
My sincere apologies if I've missed anyone – this is just because my memory isn't what it once was.
We've always been lucky with great support at all age groups so to all the parents / guardians / friends and family who have transported players to matches or training, stood on the sidelines in all weathers (mostly wet & cold), helped setting up and taking down goals etc. so a big THANK YOU to you all.
Team Awards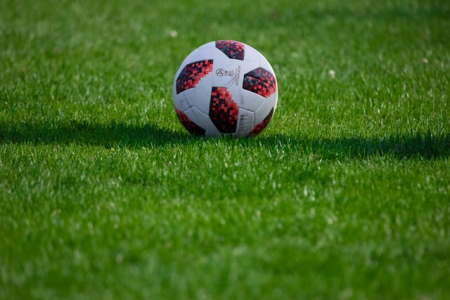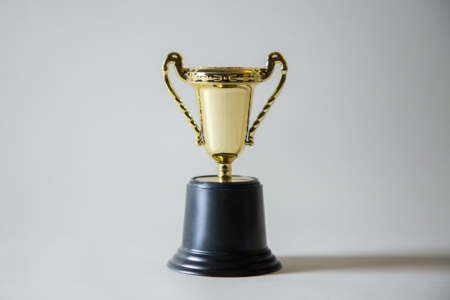 Under 9's and Acorns.
The numbers have been steadily increasing all year so we are looking at entering an Under 10's team into the NV league next season, and also start to build a squad to possibly play at Under 9's level the following season.
AGLFC Ladies
We have had an excellent season considering the rocky start not knowing if we were to have a team, then a shortage of players due to people moving from the area, injuries and retirement. But some quick advertising and with the powers of Facebook we rallied the troops and brought in new players Helen Richardson, Natasha Montgomery, Christine Curry, Steph Houghton and Vicky Walmsley, also bringing back old friends and players Sarah Arbury, Jenny Fenton, Jess Kay and Alex Duxbury. With a slow start to the season, a fantastic performance against Pennington Ladies was our bench mark for future games and seasons to come. Finishing 4th in the league has been a great achievement with practically a new team and manager. I want to thank all the players for a thouroughly enjoyable season with more ups than downs. With mention to Caroline and Jaymi for putting up with me and my little dramas. Also thanks to Sarah who has been a considerable help through the season.
AGSA Ladies
It was with some trepidation that we started the season in the Ladies league for the first time for our young squad, but we weren't lacking confidence after winning a pre-season Open Age tournament at Euxton. It's fair to say we had a poor start managing just 3 wins out of our opening 9 games before the mid-season break and it felt like we were under-achieving....big style, but when games re-commenced in March we won 6 out of 9 which pushed us rapidly up the league. This is a great testament to all the players in a season when we lost several key players to serious injuries, but it was good to see the other players rising to the challenge rather than hiding and feeling sorry for themselves. The team never let their heads drop, despite the poor start which showed great character and courage, and we've been very fortunate to see some quality football played throughout the season.
Individual Awards
There didn't need to be much thought into this decision, both myself and Jean agreed instantly on this player due to her constant enthusiasm and work rate at training sessions. She is keen, reliable and always gives 100 per cent, and it is really appreciated.
A player who doesn't know the meaning of the word defeat. Plays every game as if it's her last game and goes into every challenge as if her life depends on it. A great leader on the pitch, a defender who's also managed to score plenty of goals from open play, finishing as joint 2nd top scorer
This award was thrown to some of the parents that come and support the girls every week. Many names came up when they were asked to nominate their player of the season. The winner is a player that battles to win the ball at every opportunity and shows the fighting spirit that is needed to change the game. She works hard even if she doesn't have the ball or things are not going her way. She has brought the team on with her positive attitude and performs every week.
Most Improved Player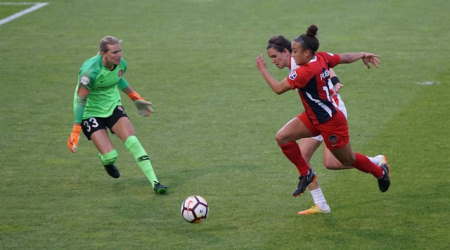 A keen player that works hard at training and in games, and again rarely misses a training session. This player has been with us quite a few seasons but has been overlooked until this season when she has impressed everyone in her new position. Started with AGSA as a striker that has really come into her game playing some excellent football at full back
Lee and myself deliberated over this long and hard – and we thought that there were 4 or 5 players who could have won this award. However we've awarded it to a player who despite being one of the youngest players in the squad for the past few seasons, hasn't looked out of place. A very mature football head on young shoulders, she can pick a killer pass between defenders when no pass looks possible, and her tactical awareness has improved greatly over the season
This player has been fantastic from the word go. After being persuaded to play into a position that she wasn't familiar with, she has shown great passion and determination in playing each and every week, coming on leaps and bounds. Her confidence has grown allowing her to make crucial decisions when under pressure and with more coaching and guidance this will hopefully develop her further...
Oppositions Player Of The Year
Going to a player who's presence on the pitch lifts a game. Another loyal and dedicated player that puts everything into her games and at training. She gets knocked down then she gets up again, you ain't ever going to keep her down.
This was again a closely contested award with only one player of the match award separating 4 different players. The award goes to a player who's been one of our most consistent performers week in – week out. The scorers of great long distant goals and has played in a variety of positions for the sake of the team
This award is decided on the amount of man of the match votes received by the oppositions manager. This award is special as the winner is not selected by the club or steph. The player that has won this award has a very positive attitude to both matches and training. If she is finding something difficult she never lets it beat them and keeps trying until they succeed. This determination and desire to achieve, is what makes teams and players successful. This player is the top scorer for the team however is only interested in the team winning not just her performances. Not only has she stood out to the opposition on match day, she has also impressed Steph, Ben and Sturge. I hope that they continue to develop for next season and many more to come.
Manager's Player Of The Year
A model player that young players on the team aspire to be, rarely misses a training session and never missed a game always putting 100 percent. A player that strives to impress at everything she does (including the folding of clothes in the changing rooms), hence her work rate and enthusiasm.
There were 5 or 6 players in close contention going into the last few games. The winner is a player who has improved in confidence and ability this season. I've actually heard her shouting at other players this season. This is another player who has played in different positions for the team cause. Her movement off the ball makes her team mates jobs so much easier. An ever-present this season, joint 2nd top scorer and the player with most assists
This award has caused some debate among Steph, Ben and Sturge, all having different views and positives about each and every player. It has been the toughest decision, as every single player has worked their socks off this year however one player has stood out, never missing a training session or game all season. She shows great passion for the team and takes on board everything that the coaches throw at them. Her stint at captaincy has allowed her to come out of her shell and give 110% each and every week, making crucial tackles in the heart of the defence.
Player's Player Of The Year
One of many players in the team that if to break in two would be AGSA through and through. It goes without saying that being named Players Player she is well respected in the team through her loyalty and hard work on the pitch albeit in what appears to be in a lazy laidback manner. To Joanne she's the perfect daughter.
This player always gives her all in every game and it's fitting that this has been recognised by her team mates. A versatile player who will play in almost any position without complaint. Another player who has played out of position for the 2nd half of the season for the greater good of the team.
This player joined the team after the season started. When she arrived at training she fit straight into the squad, like she have been around since day one. She is the joker of the team and always wants to have a laugh but also knows when to be serious. She always puts 110% in to everything that is asked of her. She has been rewarded for this by finishing second in the goals scored tally this season. There is no surprise this name was a popular choice with all the girls in the team as she is friendly and always works hard for the players around them.