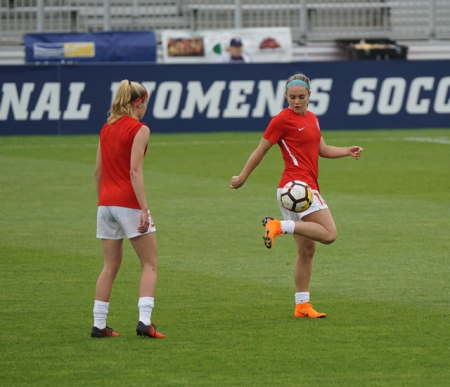 It is with deep regret that we've had to withdraw the Under 15's squad from the league. This decision was taken due to declining numbers over the past few weeks, and the club felt that there wasn't enough time before the start of the season to reverse this trend. We are puting coaches into high schools, starting with Mount Carmel in September to try and attract new players to the club. We are planning to put all players from Under 13 to Under 17 together at training with more coaches in order to try and create a stronger Club spirit. We would ask any current Under 13, 14 or 15 players to continue to come along to training at 6:30 until 8:00 at Foxhill Bank, and join in with the players from the Under 17's being coached by Chris.
Provided we can get sufficient numbers, we will endeavour to arrange as many friendly matches as possible throughout the forthcoming season, so that players have a chance to put into practice the things they will learn at training. We hope that we can keep as many players as possible, then we can look to build squads for next season. If you've any friends who'd like to try football, bring them along to have some fun, make new friends, learn new skills and get fit.
Ladies FA Cup Draw
The Ladies team make their debut in the Women's FA Cup on Sunday 13th September. Their first ever game in the preliminary round of the national cup competition is at home against Harraby Catholic Club who play in Carlisle. The kick is at 2:00pm so please get along to Livingstone Road to give some great vocal support to Ladies
Under 13's & Under 14's Teams
You should have received the following letter from the club stating the proposals for the current Under 13's and Under 14's.
As I'm sure your aware it's been a difficult season both on and off the field for our current under 13's and under 14's teams, however we are already planning for next season, and have as a committee considered various options to bring some stability to the club as a whole.
As the under 13's parents will be aware Willie Lawson has looked after the team this season and done a fantastic job in stepping into the breach at short notice, however Willie is also heavily involved as Secretary of Huncoat United, and doesn't feel he can continue to manage the team beyond this season. The committee would like to put on record their appreciation to Willie for all the work he has put in with his team this season. It would also be remiss not to thank Paul Chadwick for the work that he has undertaken over the previous seasons both as a Manager and for his work on the Committee.
The current under 14's have also had a difficult year and have suffered from having a small squad, which has not allowed substitutions to be made, to give players a breather during games, and therefore in many games the girls have become tired and unable to maintain their levels of performance for the whole game.
We have appealed via the local press, the club newsletter and the club website for new managers or coaches to come forward however as yet we have no volunteers to manage next years under 14's team.
Although we have not had any direct comments from parents we are aware that the uncertainty regarding teams for next season is causing some concern, and therefore as a committee we want to address this issue now so that we can have a constructive dialogue with parents and the players. It can also mean that we can shortly start preparing for next season.
Paul Embley has offered to manage an under 15's team for next season which would comprise of the current under 13's and 14's teams.
In coming to this decision the committee were mindful of the following issues:
With no Manager for an under 14's team and the lack of numbers in the current under 14's we faced the real prospect of losing two teams
We are confident that increased numbers will give real competition for places.
It will raise the standard of football
The new team will freshen up players who may have become stale or complacent
We recognise that some players will be playing an age group higher than their respective age, however this is common across all teams. In fact the majority of clubs do not have a club structure like we have at AGSA
As a club we do not want to lose any girls to any other club, or for them to give up playing football.
Many of the girls particularly, the under 13's team have been with the club for a long time, and we hope they have a real affection for the club and we want themto continue to develop their skills further, and be with AGSA for many years to come
The sooner we make a decision regarding next season the sooner we can arrange for training for the new squad, arrange some friendly matches and enter tournaments etc
As a club we are ambitious and have several applications in for funding which will raise our profile in the local schools and allow us to provide paid coaches to work in many of the local schools which hopefully will attract more girls to the club.
At the end of the day your daughter's enjoyment of the game is paramount to the club but we sincerely hope that both you and your daughter will remain loyal to Accrington Girls and Ladies Football Club. We hope that you will discuss the issues with your daughter and encourage her to continue with the club.
Committee members are available to meet with individual or groups of parents to discuss the plans for next season. Please speak to any of the committee members to give us feedback on the proposals.
Parents are also welcome to attend our committee meetings, the next one is scheduled for Monday 20 April at 7.30pm at the Poplar Club Accrington.
Accrington & Rossendale College Girls Soccer Academy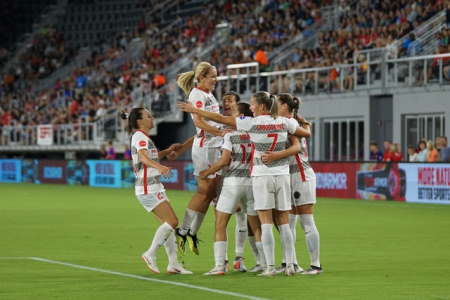 Congratulations to Amy, Simone, Beth & Kerry who successfully came through the first trials to join the Girls Soccer Academy at Accrington & Rossendale College next term. If they take up their places they will join 2 other Accrington girls, Tash & Kelly, who play for the Academy this season. The college course allows the girls to train & play in a professional environment, whilst taking academic courses in PE or sports related subjects.
Presentation Night 2008/09
The Annual Club Presentation evening was held on Friday 15th May 2009 at the Poplar Club, Accrington.
Special Guest Rachel Brown presented the awards
Honorary Club President Rachel Brown (Everton & England goalkeeper) once again very kindly gave up her time to present the awards. Rachel was a popular visitor with the younger players (and quite a few older ones!!!) and she was happy to sign photographs and have pictures taken with players. She also very kindly donated to the raffle, a signed pair of goalkeeping gloves which she wore in the last World Cup.
Many thanks to everyone who attended and made this such a special night for the players. It was good to see such a large turn out of players, families and friends. Thanks to everyone who have supported the girls this season at all age levels, thanks to everyone who have helped out in any way this season, be it running the line, refereeing games, coaching, managing, putting up and taking down goals and any of the other hundreds of tasks that accompany running a football club. Thanks to Bill Wilkinson who maintains the pitches to such a high standard, despite the best efforts of our Lancastrian climate. Thanks to Neil Broadhurst who kindly gave up his time to take photographs of the presentations.
Finally a huge THANK YOU to all the players for your time, efforts, commitment and skill over the last season.
Congratulations to all individual award winners, but remember that you are all part of the greatest team sport in the world, and nobody could achieve anything in the game without the support of your team mates.
Under 18's
The club has had to withdraw the Under 18's team from the West Lancashire League. This was due to a lack of players available to play.
The Under 18's only had a small squad, and a combination of injuries and Saturday matches which clashed with player's jobs meant they frequently played with only 8 players.
It was decided that it was in the best interests of the girls to withdraw from the league and merge them with the Ladies team.
Charter Standard
The club has successfully renewed its Charter Standard status, and are very close to achieving Development Club status. Apart from the improved standing of the club within the game, this should also offer new avenues to funding and sports partnerships with local schools and colleges. A big thank you to Club Secretary Carl Ellwood for all the work on the application with assistance from the LFA. The process is quite involved, getting all the coaches qualifications up-to-date, CRB checking all coaches and volunteers and producing a 3 year development plan for the club.
Accrington Ladies '91
The club has unfortunately had to withdraw the Accrington Ladies '91 team from the Lancashire League Division 1. This is because of falling numbers of players and some players leaving to join other teams.
The AGSA Ladies team is still competing in this same league, and indeed is going from strength to strength in terms of player numbers and results.
The club are now looking at the possibilty of setting up a reserve side next season so that we have a natural progression from Youth football, through the reserves and hopefully onto the 1st team. This should enable the club to create strong adult teams with a 1st team capable of climbing up the football pyramid, which in turn will help the club attract more players at all age levels.
Hyndburn Community Club of the Year 2008
Accrington Girls & Ladies Football Club have won the Hyndburn Community Club of the Year for 2008.
The award ceremony took place on Friday 24th October at Preston Guild Hall. In addition to winning this award for the second time in five years, the club will also be put forward for the prestigious Lancashire award.
Away From Football
British Ju Jitsu Association National Championship 2008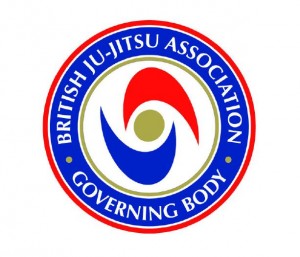 Congratulations to Lauren and Hannah who both won medals at the British Ju-Jitsu National Championship held at Walsall in July. Both girls won a gold medal at different disciplines. Hannah also won a silver and a bronze at other disciplines.
Tournament News
Hyndburn Primary Schools Tournament 2008
The club ran their first inter-schools tournament at Wilsons Playing Fields, Clayton-Le-Moors on Friday, 27th June 2008.
Five schools entered the tournament : Baxenden C E, St. John with St. Augustine, Mount Pleasant, Rishton Methodist, Gt. Harwod St. John's.
All of the games were played in a tremendous spirit, with some very talented players entertaining everyone with some high quality football.
Well done to all the girls who took part in the tournament, and we hope you all enjoyed yourselves and will hopefully continue to play "the beautiful game"
Winners of the Fair Play Trophy 2008 Baxenden C E
The competition was played on a league basis with every team playing each other once. The top 2 teams then played each other in the final to determine the winner. Each team was also given a mark by the match official for Fair Play and sporting behaviour.
All of the league games were keenly contested, with every player contributing to an entertaining and closely matched competition.
The final was between Mount Pleasant and Gt. Harwood St. John's - the match echoed the rest of the tournament, close, competitive and fair, with just one goal deciding the game in favour of Mount Pleasant.
Tournament Winners 2008 Mount Pleasant Clayton-Le-Moors
The true winners of todays tournament was girls football.
It is hoped that this tournament becomes an annual event which will hopefully lead to more girls taking up football in the area.
Some Thank You's
Thank you to Carl and Anne Ellwood for organising the tournament with the schools (and even arranging for a break in the monsoon weather)
Thanks to Paul Chadwick, Heather Bickerton, Anne Ellwood and Chris Bamford for acting as match officials on the day.
Thanks to Carl Ellwood and Scott Bowkley for running the administration for the tournament.
Thanks to Andrew Whittaker (Hyndburn Borough Council Sports Development Team) and Hyndburn Borough Council for providing the pitches and changing facilities.
Thanks to all the teachers, staff, governors and parents who managed to keep 60+ girls very well behaved and organised.
The biggest thanks goes to the girls who took part - you all made it a very enjoyable and memorable day for everyone - Well Done
Dave Smith Memorial Trophy Accrington Girls & Ladies Under 12's Saturday 7th June 2008 Lyndon House Playing Fields Great Harwood
Good day was had by all & despite the Vixons losing to there alter egos the colts by a penalty in the last seconds of the very first game, the Vixons didnt conceed a goal the rest of the tournament untill the penalty shoot out.
The Colts were unlucky not to make the final after winning their first three games they just couldnt quite manage to get the point they needed from the last two games to finish in the top two. the 1-0 defeat to Euxton A meant that the Vixons reached the final at the Colts expense, who finished a creditable 3rd place.
The final was an epic with both teams attacking every chance they got, although by this point Agsa were tiring rapidly, but they managed till full time & extra time then penalties.
Lucy Chadwick took the first & the Euxton keeper tipped it over, then Euxton scored 0-1, Carrie Ingham made it 1-1 before lucy saved the next Euxton penalty, Ciara Borwick then fired low to make it 1-2 before Lucy saved again to win the tie.
Agsa Vixons 0 - 1 Agsa Colts
Agsa Vixons 0 - 1 Agsa Colts
Euxton B 0 - 3 Agsa Vixons
Agsa Colts 1 - 0 Darwen R
Agsa Vixons 1 - 0 Euxton A
Euxton B 1 - 3 Agsa Colts
Darwen R 0 - 1 Agsa Vixons
Agsa Colts 0 - 4 Gt Harwood
Agsa Vixons 1 - 0 Gt Harwood
Euxton A 0 - 1 Agsa Colts
Final
Euxton A 0 - 0 Agsa Vixons (aet golden goal)
Agsa Vixons win 2 - 1 on penalties.
Thanks to everyone who supported us yesterday & may this be the first of many tournament wins.
North Valley League Individual Honours 2007/08 Season
Congratulations to Becky and Carrie who were honoured at the annual North Valley League Presentation.
Becky who plays for the Under 15's, received her award for being top scorer in the league
Carrie who plays for the Under 12's, received her award for Player of the Season (the player who received most Player of the Match awards)
Well done to both of you on your awards.